Industry Leader Joins Arctic Shores
Formerly CEO of HR tech scale-up Fairsail (later Sage People post-acquisition), Adam brings renewed credibility, authority and drive to Arctic Shores as we target renewed growth. Adam brings a wealth of experience from his roles as Chairman of ScaleUp Institute, board member of Unit4, advisor to e-days and a member of the ScaleUp Group.
The Future of Assessment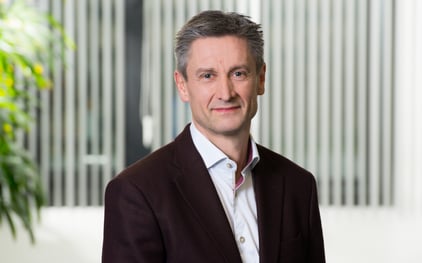 Adam Hale, Arctic Shores' new Chair
Adam Hale said: "I'm delighted to come aboard with Robert, Safe and the team to help Arctic Shores overhaul an industry crying out for innovation. Companies today are desperate for tools to improve diversity and reduce bias while at the same time giving a great candidate experience. I firmly believe we're looking at the future of assessment."
Our CEO Robert Newry said: "We're excited to have someone of Adam's pedigree and experience join as Chair of Arctic Shores. He knows the HR Tech space, he knows how to create a successful scale-up SaaS business, and above all he is passionate about challenging the status quo. His appointment puts us in the best possible position to disrupt the industry and refocus recruitment to potential and capability instead of skills and experience."
Future Fund Investment
Adam's appointment comes just weeks after we received total funding of £580,000, half of which came from the UK Government's Future Fund.
The funding rubber-stamps our status as a ground-breaking British innovator, and will be directed towards furthering our mission: to give candidates of all backgrounds a fair, unbiased opportunity to demonstrate their full potential to employers. Through our next-generation psychometric tests, we hit one million candidate assessments in January and are now targeting two million by the end of 2020.
Maria Wagner, Investment Director at Beringea, commented: "Arctic Shores solves a substantial pain point for companies, particularly in the current environment: it helps them assess candidates remotely and remove unconscious bias from their recruitment process. The backing of the Future Fund is important recognition of this mission. Adam will provide essential scaling expertise from his Fairsail experience as we look to deliver on our ambitious plans for Arctic Shores.