Arctic Shores & SmartRecruiters; the partnership for hiring success.
Free branding, set-up and training included.
With our new SmartRecruiters integration, seeing more in people has never been so simple. And, with our introductory offer, you'll get assessment branding, guided set-up, and training for free.
A new hiring experience, for you and your candidates.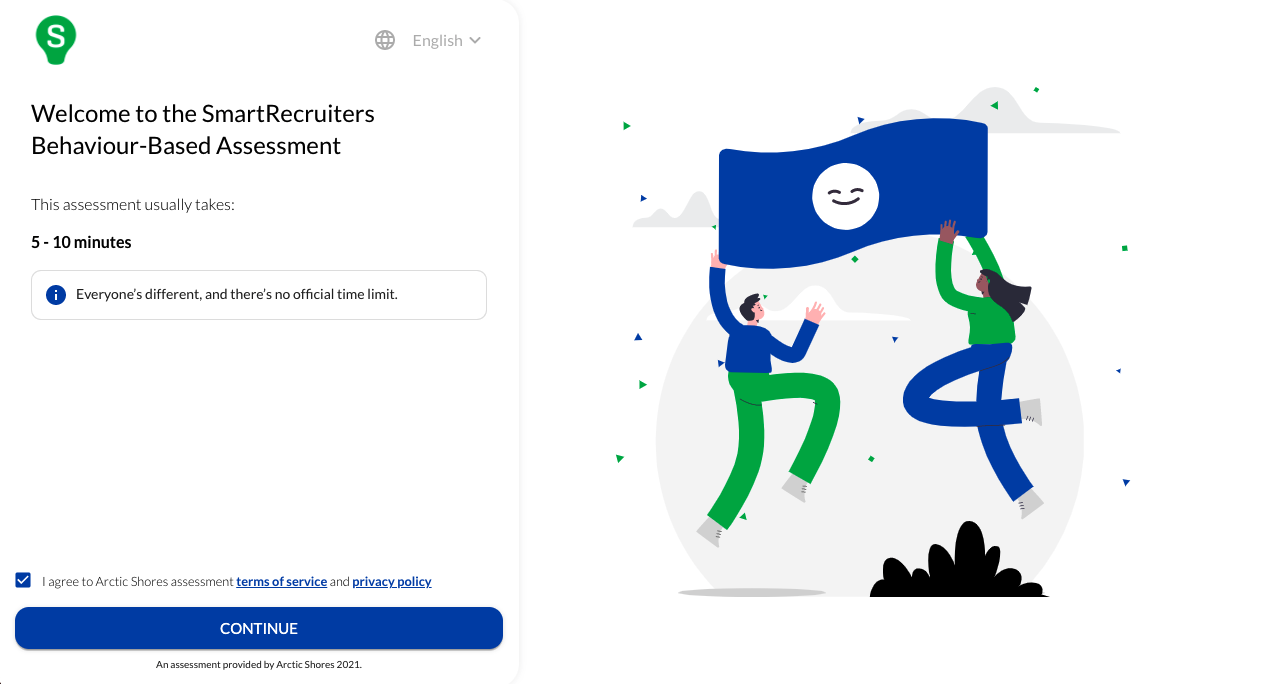 Putting your productivity first
With our platform, recruiters can:
Replace mind-numbing manual CV screening
With instant behavioural insight, find real potential faster, and replace manual CV screening for good.


Screen in or out, smarter than ever
With our Fit Score, see every candidate's potential in just one number – all from SmartRecruiters' platform.


Finally be free of natural bias
By removing the need for manual screening, we make objectivity the only option. Because fairness comes first.

Our SmartRecruiters integration promises an engaging, efficient and intuitive experience for recruiters. Where simplicity reigns supreme, and there's more time for teamwork.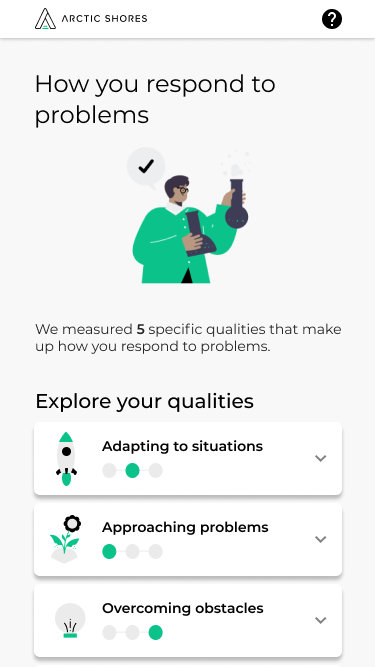 Candidate experience
Great employers deliver great candidate experiences. Do just that, with our platform:
Easy access, zero barriers
No username, password, or stressful login journey. Candidates are ready to complete their assessment with just one click.


Engaging, online tasks
No stress-inducing questions. Instead, trust online tasks to measure your candidates' behaviour in action. 90% say they actually enjoy this approach.


Immediate feedback
Every candidate receives instant feedback on their assessment responses. For deeper insight into their qualities, and the reward of self-discovery.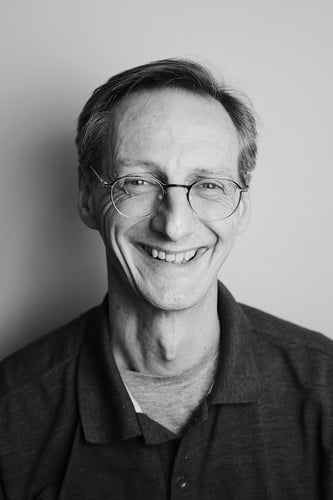 Robert Newry, Arctic Shores' CEO
"Like SmartRecruiters, we want both recruiters and candidates to enjoy rewarding experiences, every day. That's why we're connecting our two platforms: to put potential in plain sight. With instant access to the right insight, recruiters can now say goodbye to manual CV screening, and embrace more meaningful work. And, with our unbiased, engaging assessment experience, we can make millions of candidates feel valued for their potential, and rewarded for their time."